A few days ago I visited Mandalay, Myanmar's last royal capital before the country became part of the British Empire in the 19th century.
---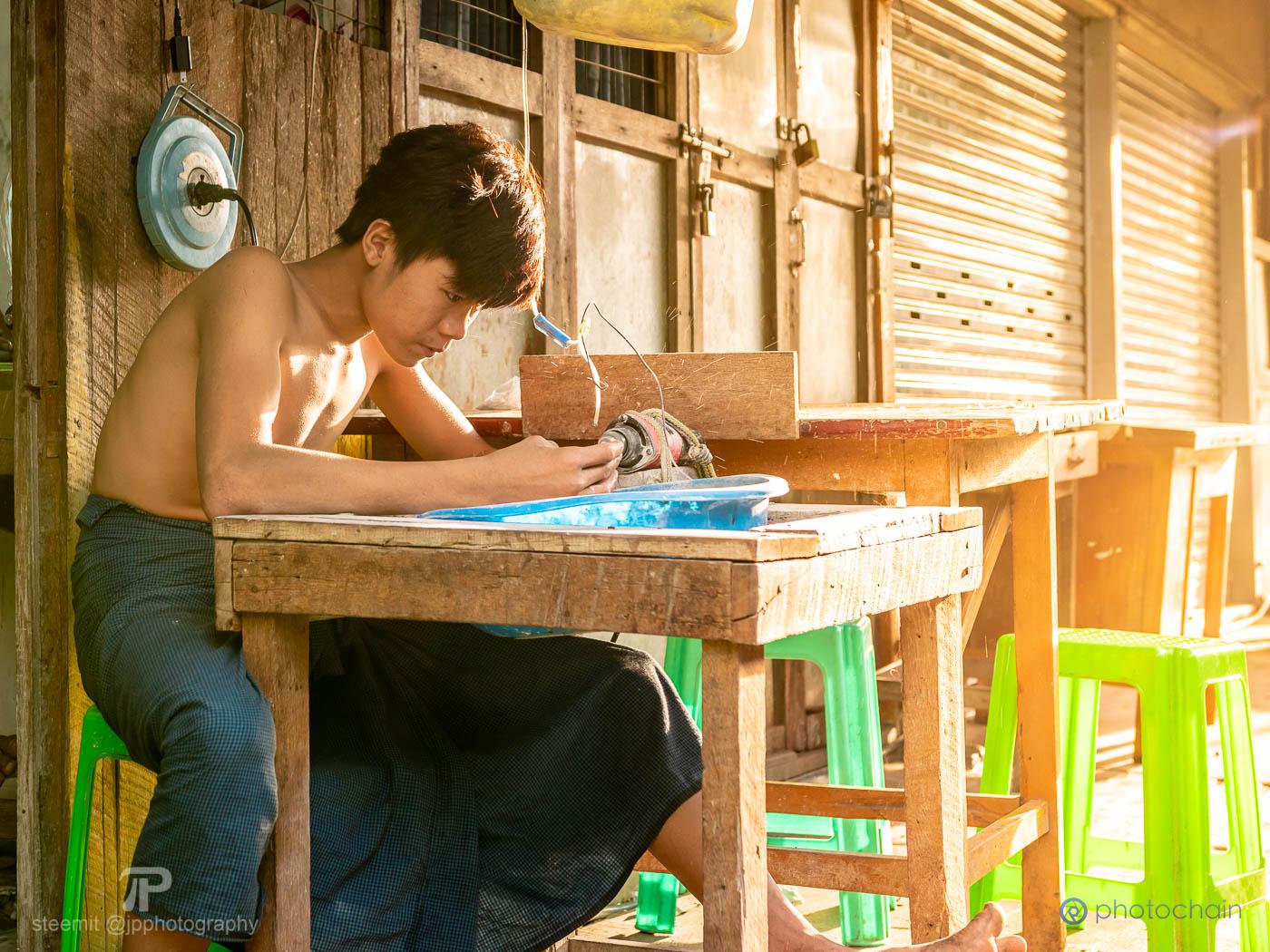 1/60s; 35mm; f/3.5; ISO 220
---
While other parts of the country are suffering from severe rain during this time of the year, Mandalay has relatively little precipitation, but the air is so humid that only at night the temperatures are bearable. No wonder that I didn't make it to the jade market Mahar Aung Myay in the busy morning hours, but worked on Steem posts until late at night and when I finally arrived at the market the next day after visiting a few temples, it was an hour before sunset and most stalls were already closed.
---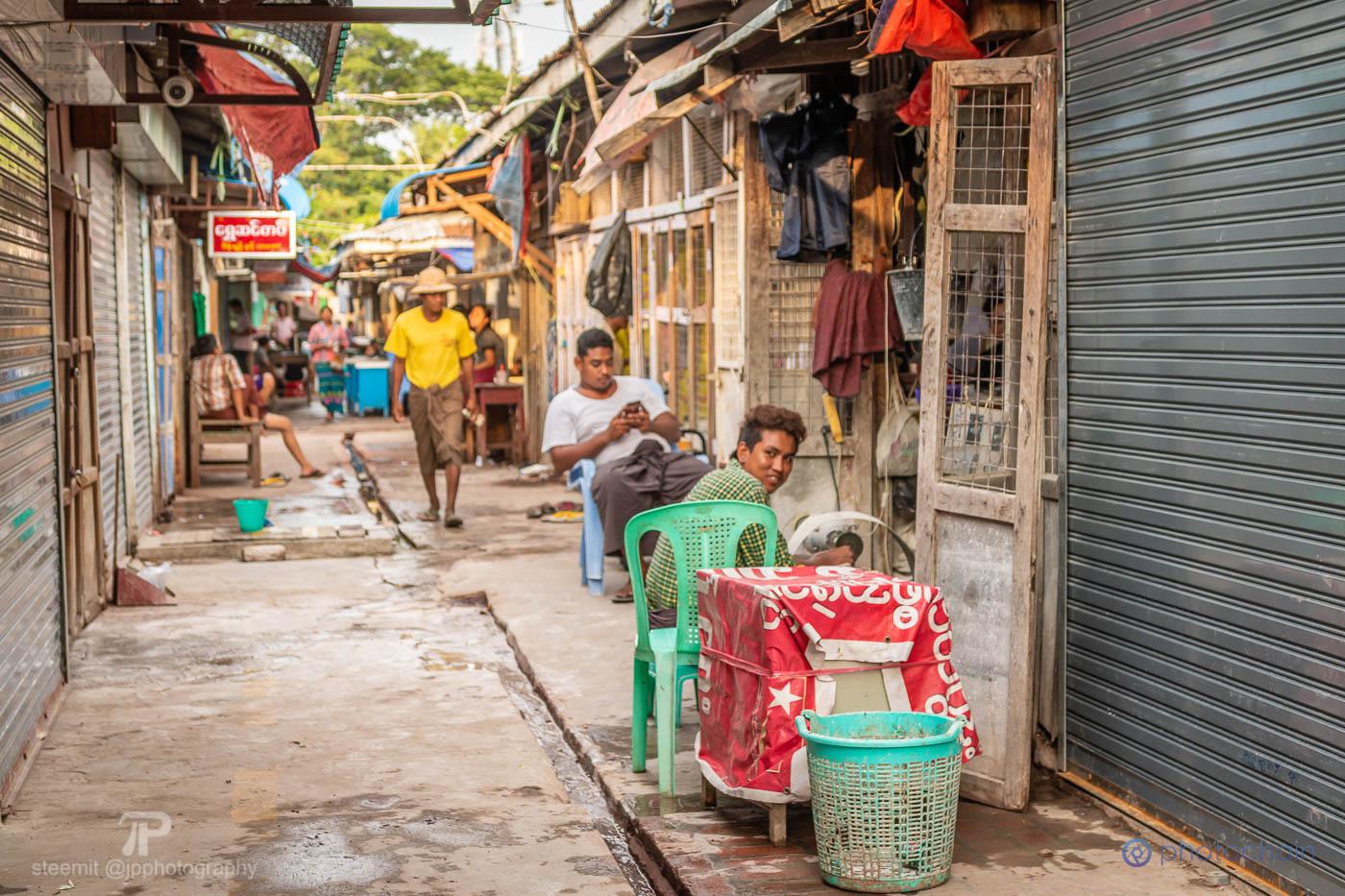 1/100s; 35mm; f/2.8; ISO 100
---
Instead of a busy market, I was greeted by a warm golden hour light shining on friendly locals finishing their last work. I was the only foreigner around and didn't have to pay the entrance fee for the market that is only enforced earlier in the day for tourists. Luckily, there were still enough stalls open to gasp what this place must look like in busier hours: Mahar Aung Myay is not only a place for trading jade, but also the workplace of many grinders, polishers and artisans processing the raw gem stones into beautiful jewellery.
---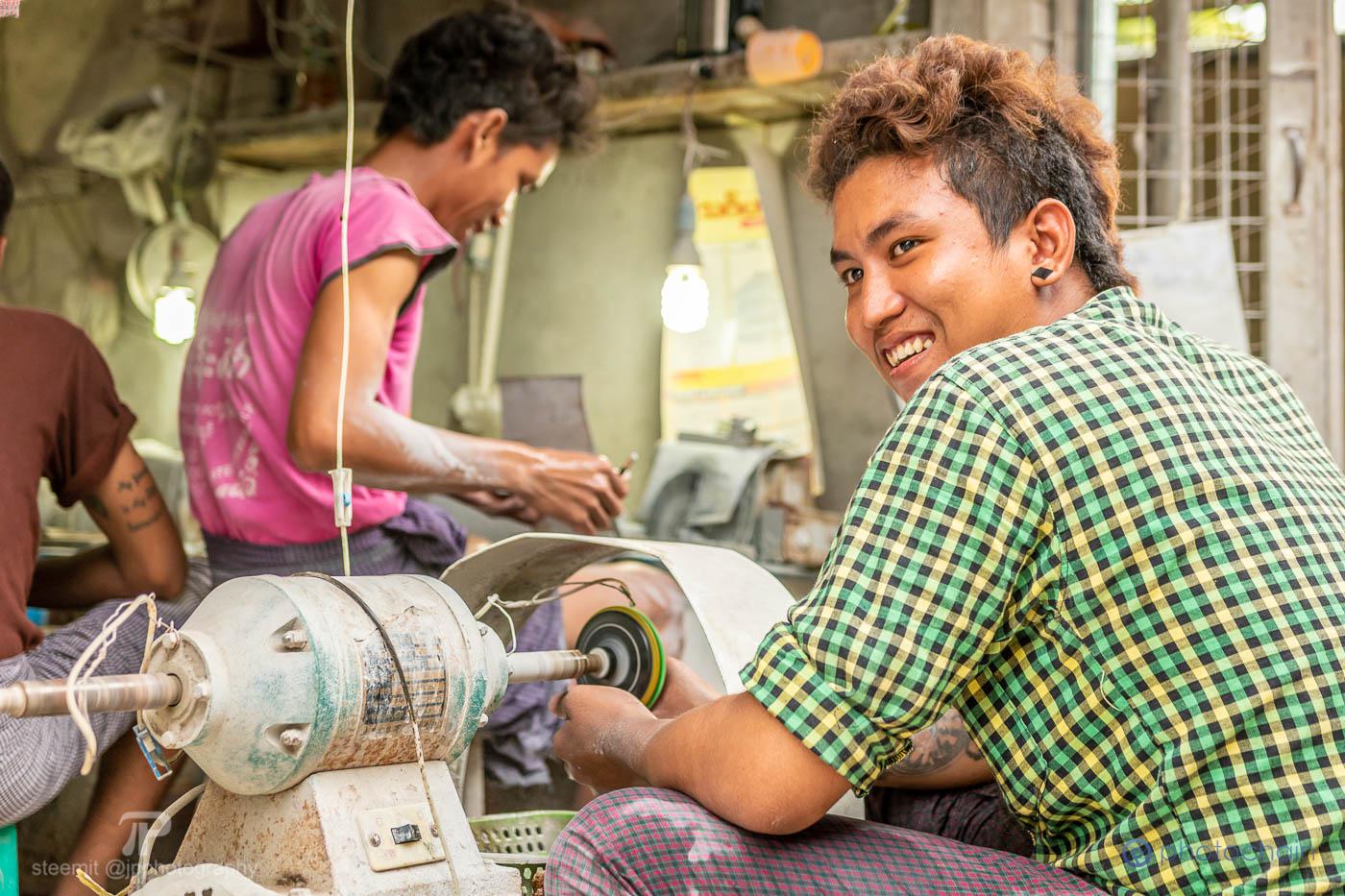 1/160s; 32mm; f/2.2; ISO 160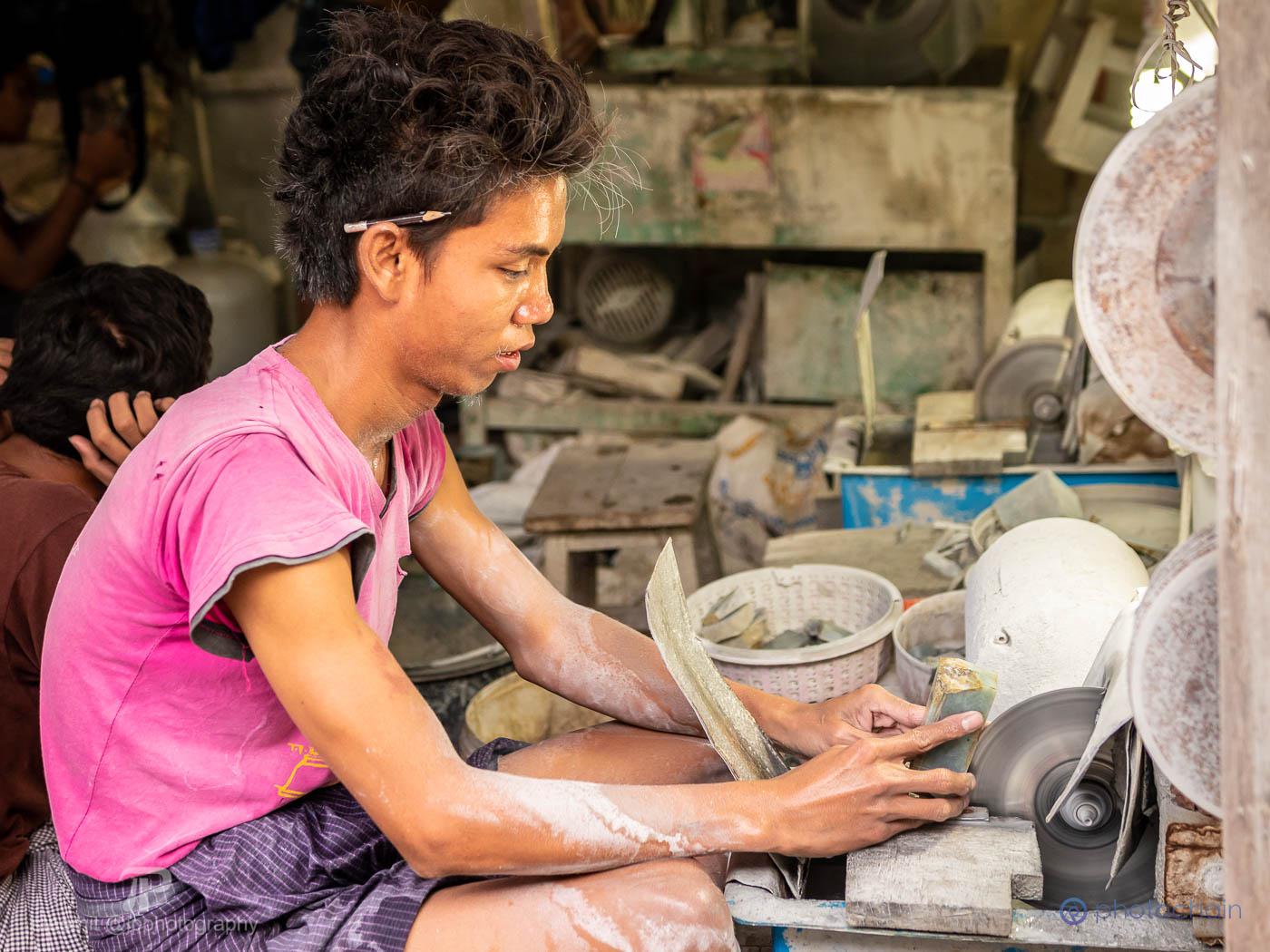 1/125s; 30mm; f/2.2; ISO 450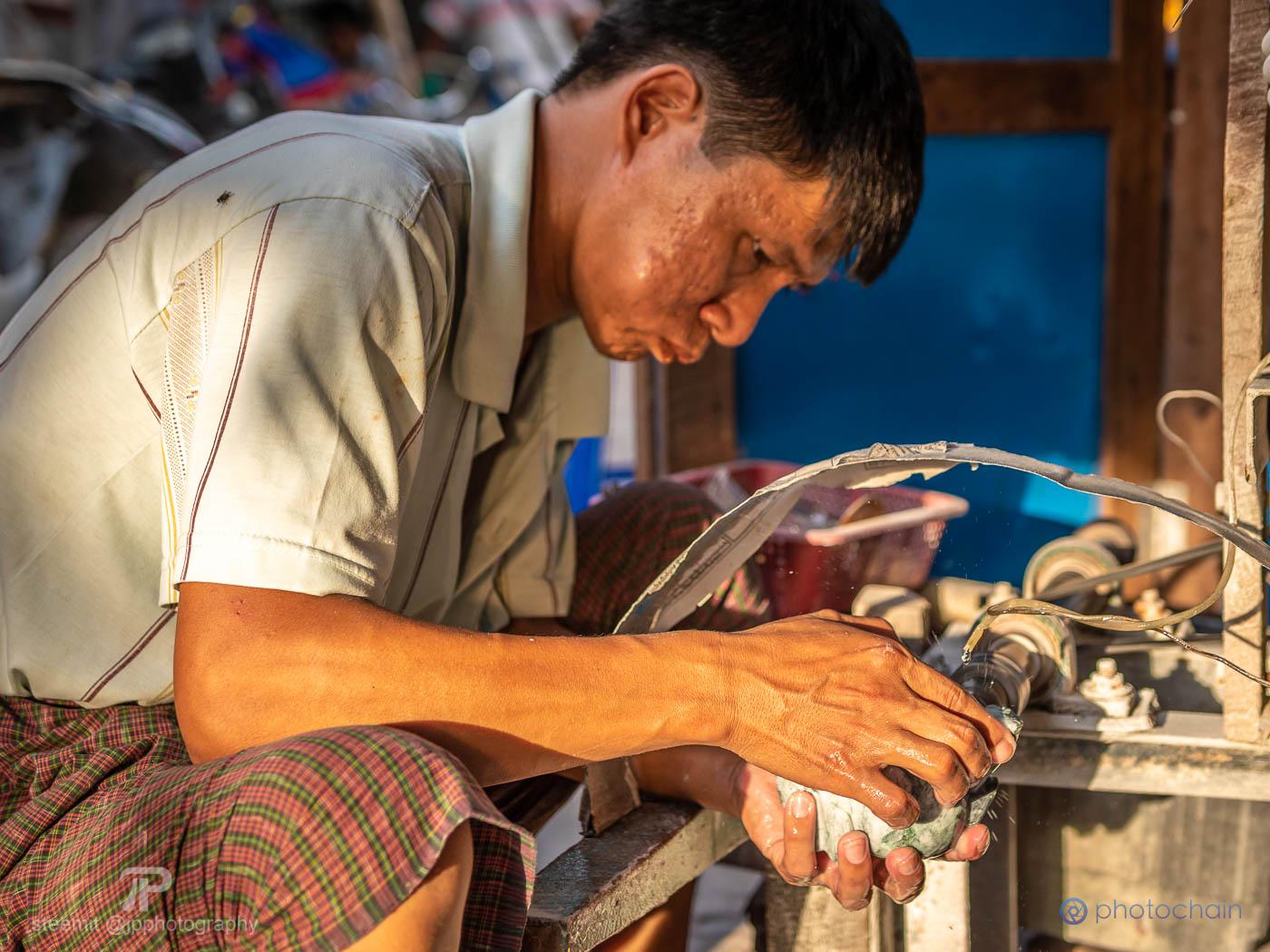 1/640s; 30mm; f/2.2; ISO 100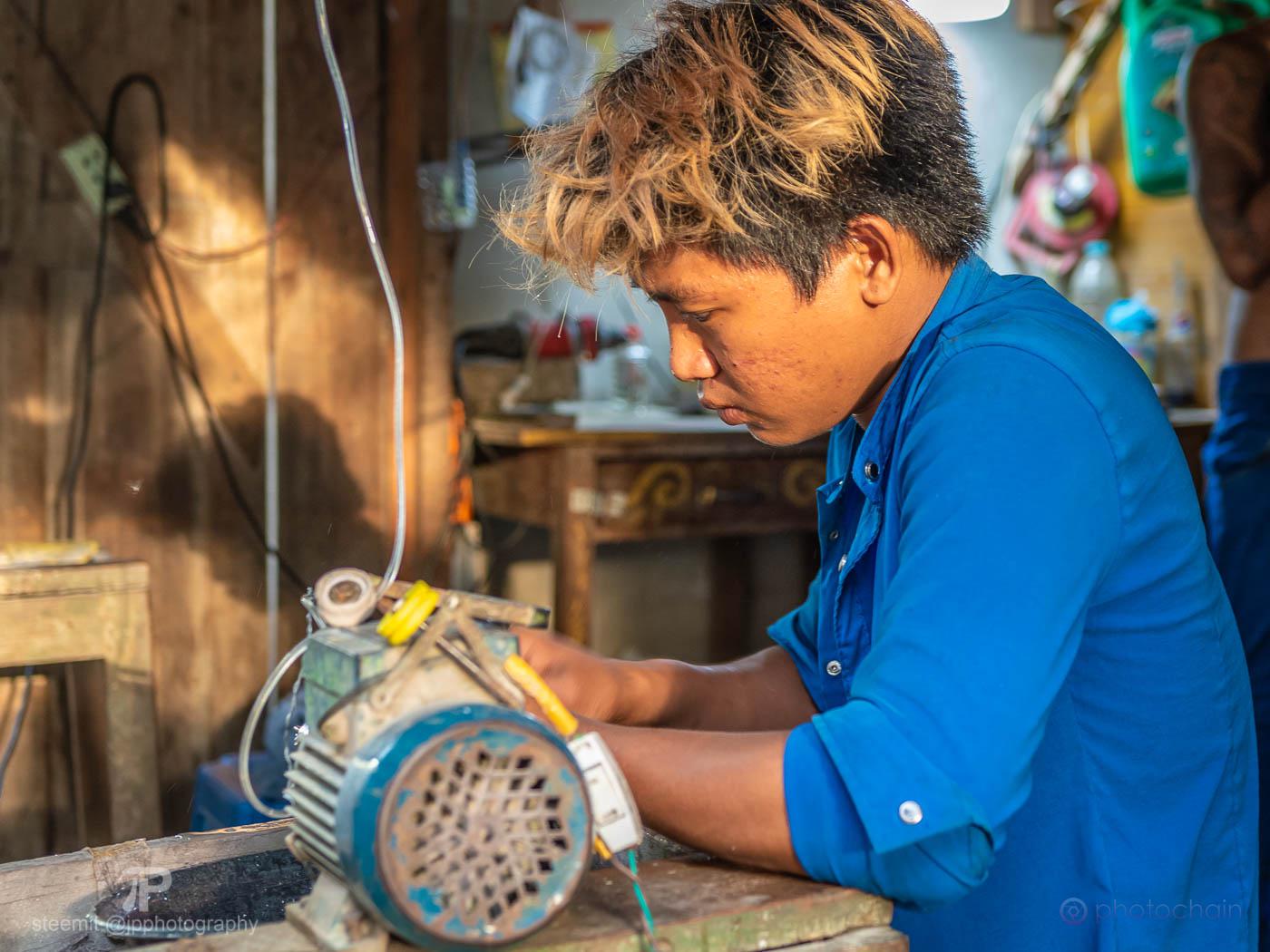 1/100s; 35mm; f/2.2; ISO 400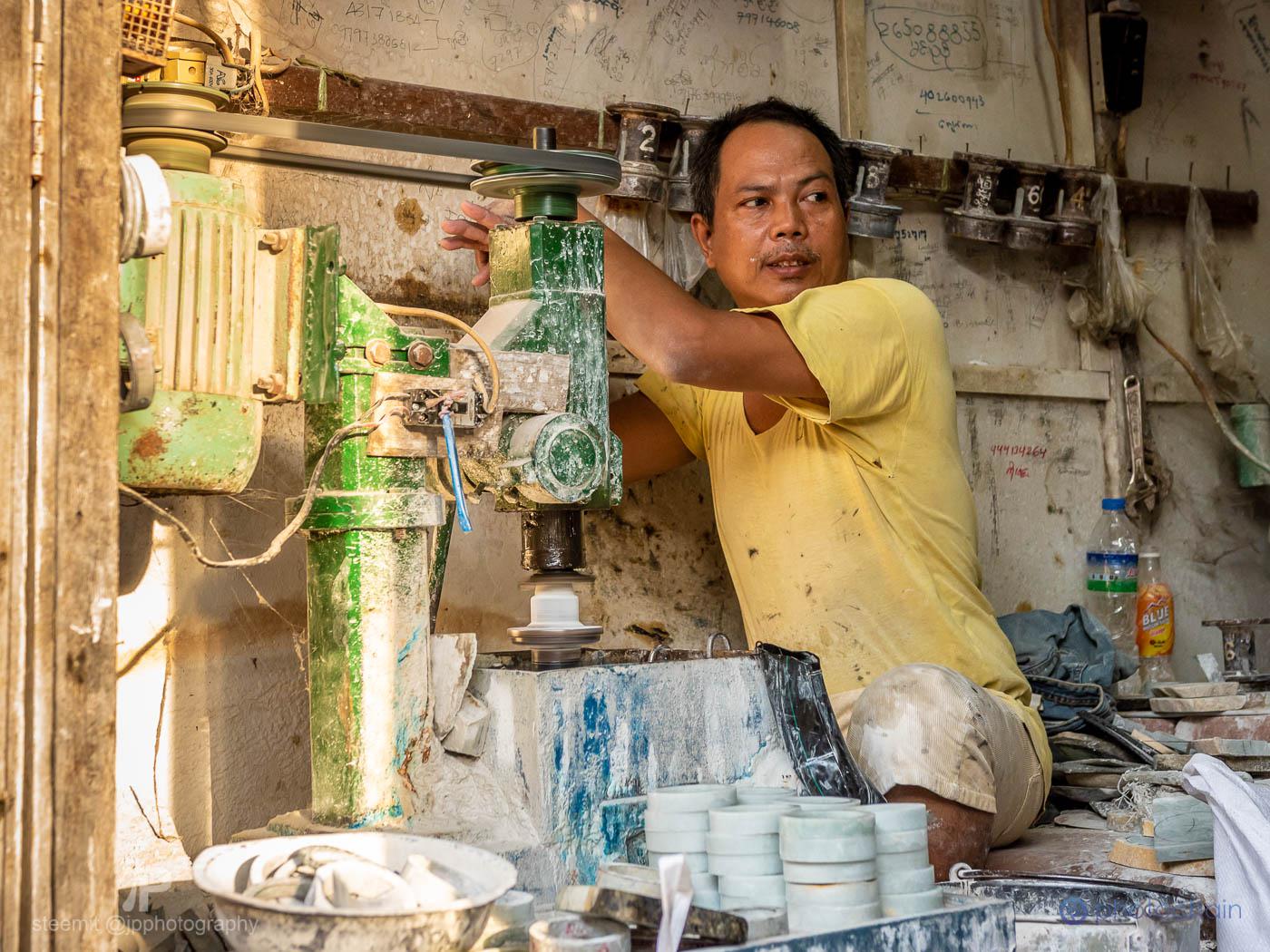 1/60s; 35mm; f/3.5; ISO 250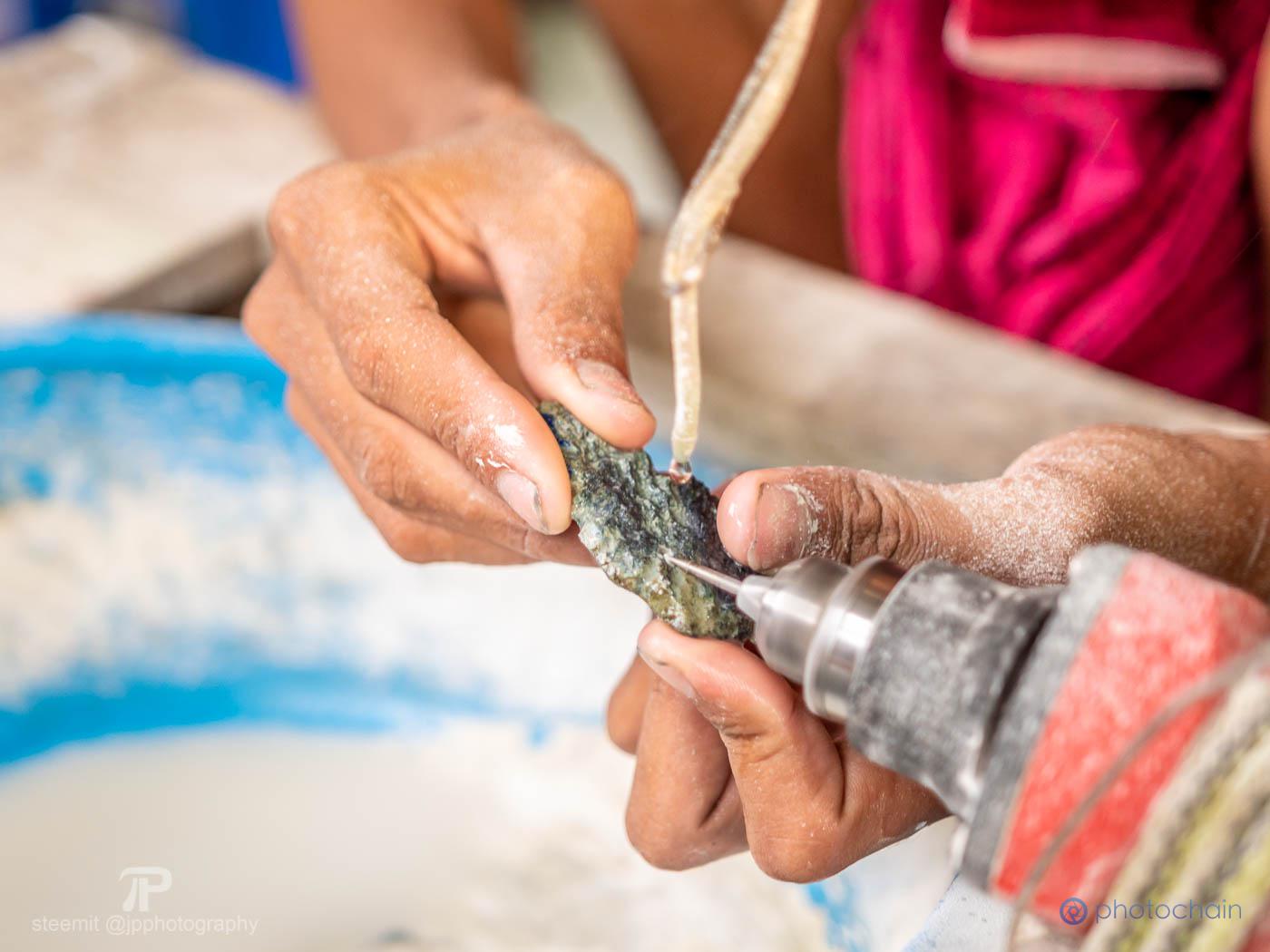 1/80s; 35mm; f/1.8; ISO 100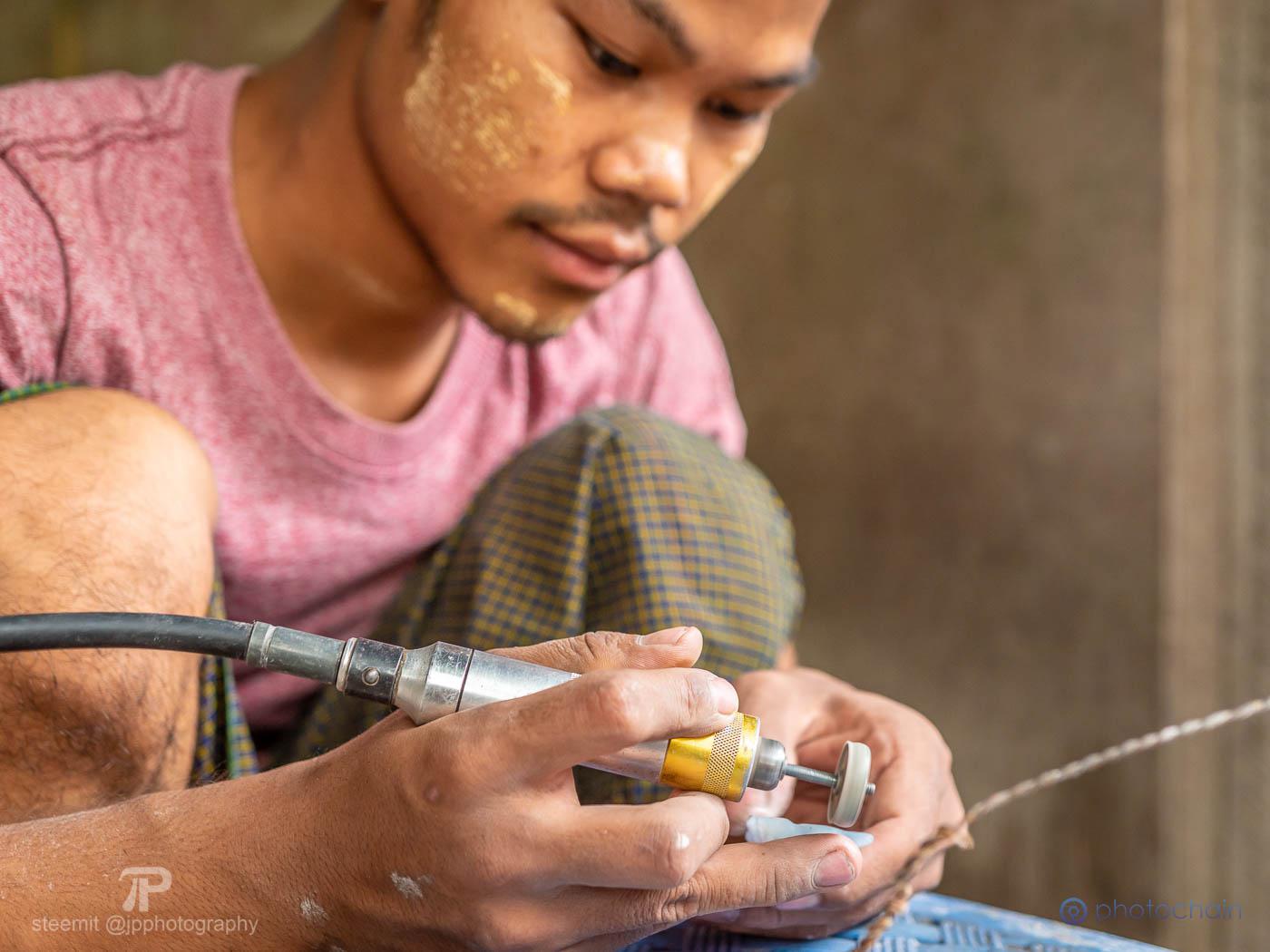 1/60s; 35mm; f/2.2; ISO 220
---
Myanmar is known to produce some of the world's best jade, but unluckily for this poor country, prices have suffered in the past years, mostly due to Chinese tariffs.
---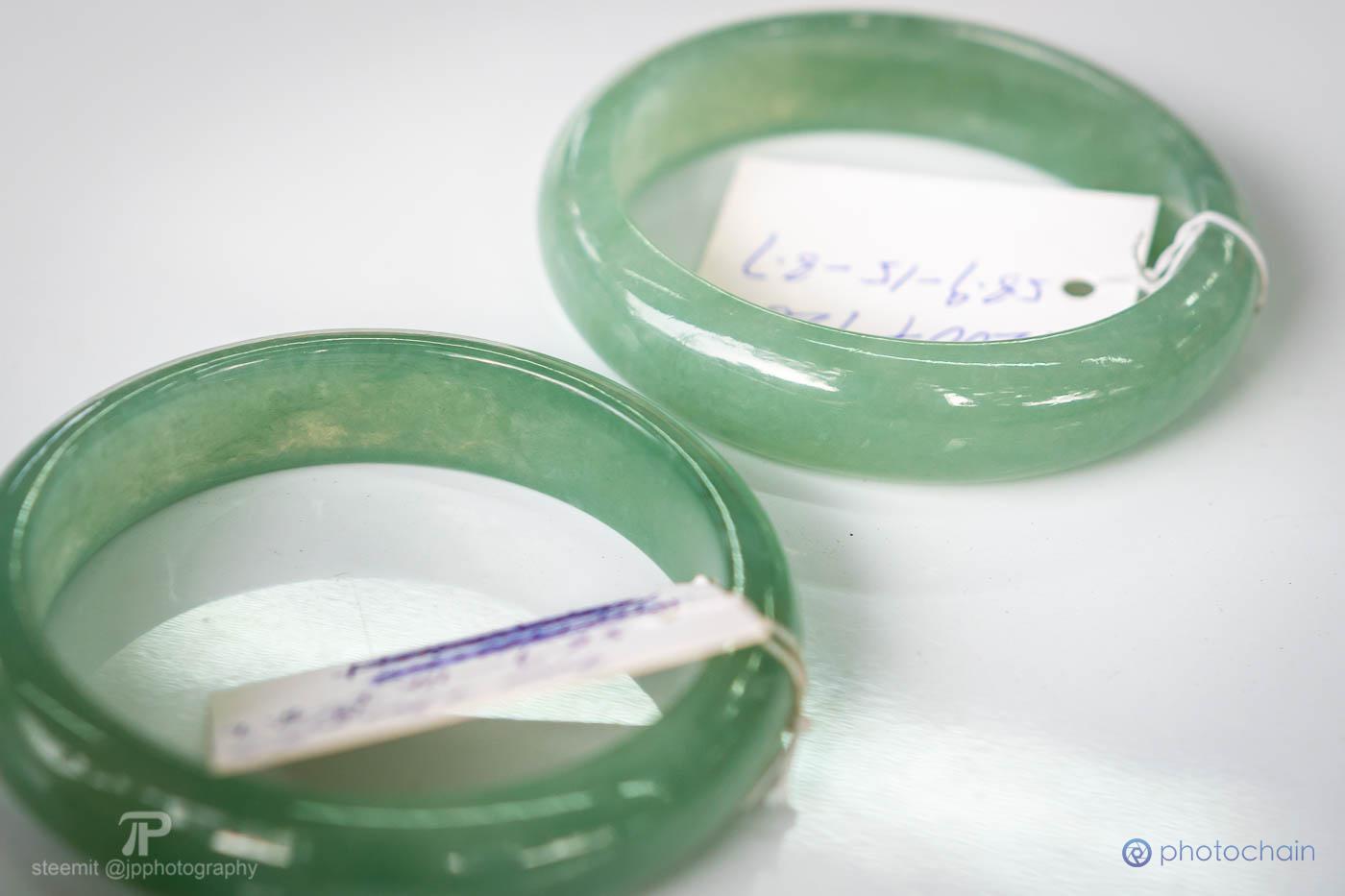 1/100s; 35mm; f/3.2; ISO 100
---
While some were finishing the last work of the day, others were enjoying their after hours with some beers and games and some kids were playing soccer between the closed stalls while smoking cigarettes.
---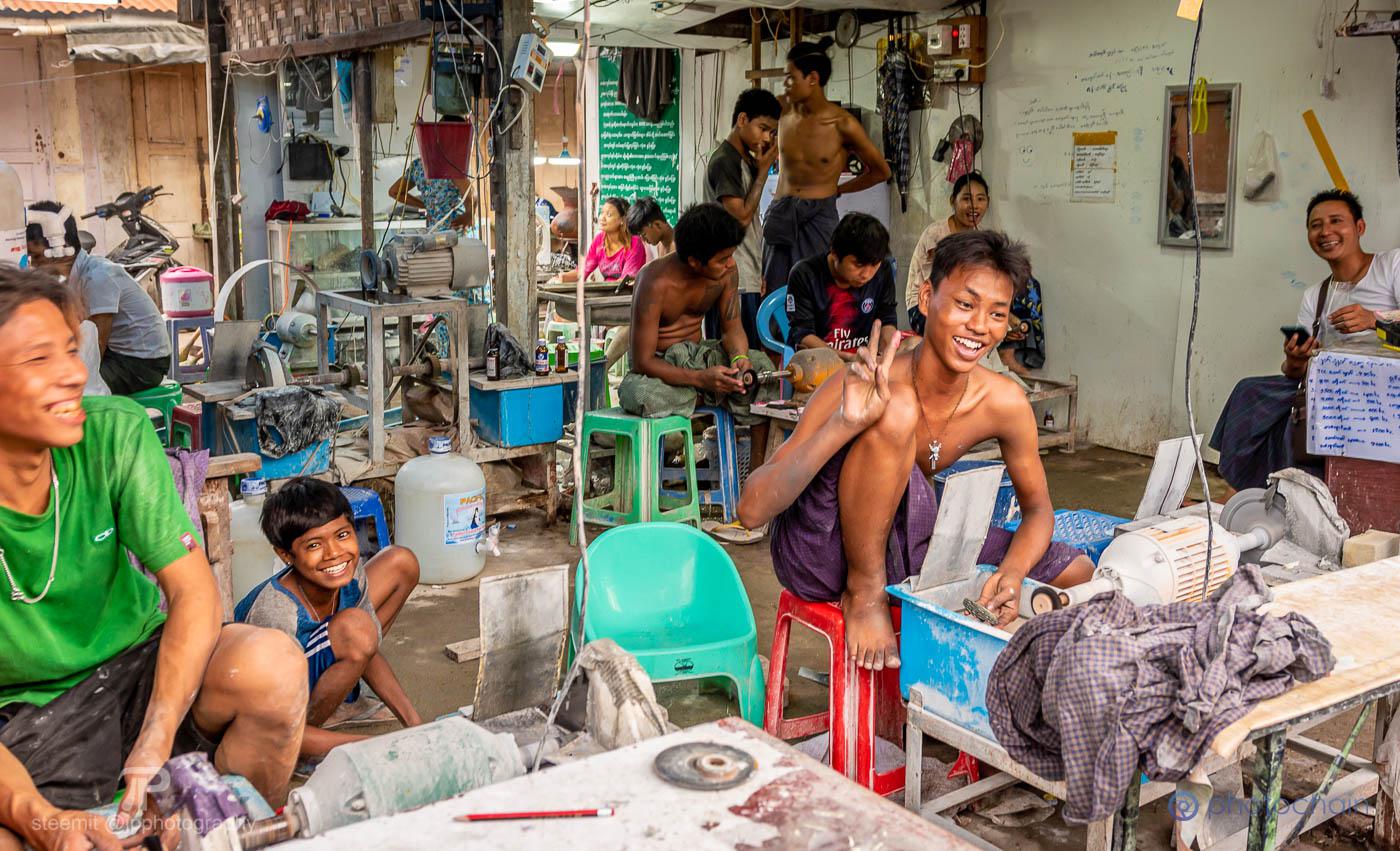 1/40s; 20mm; f/2.8; ISO 100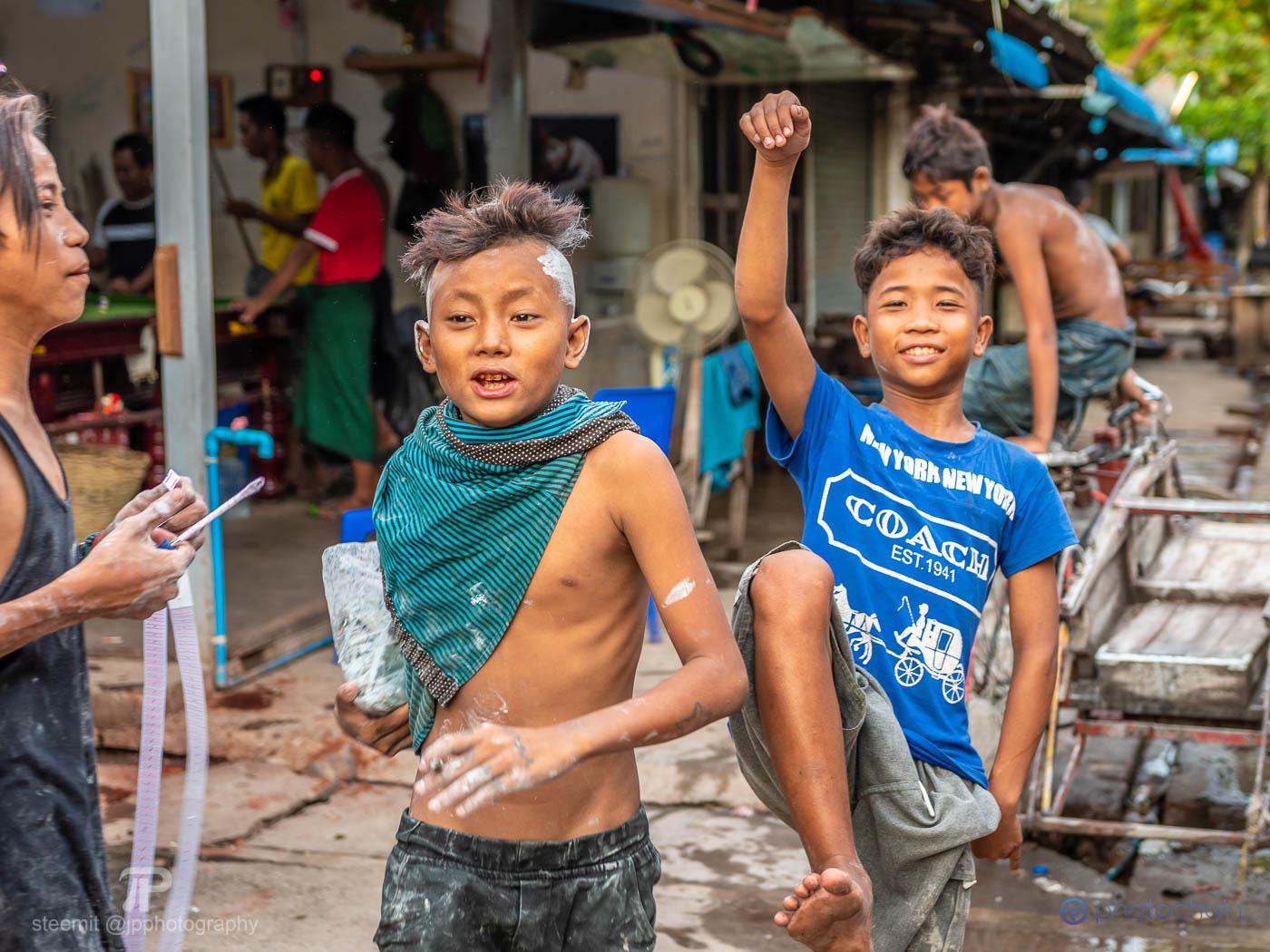 1/100s; 35mm; f/2.5; ISO 100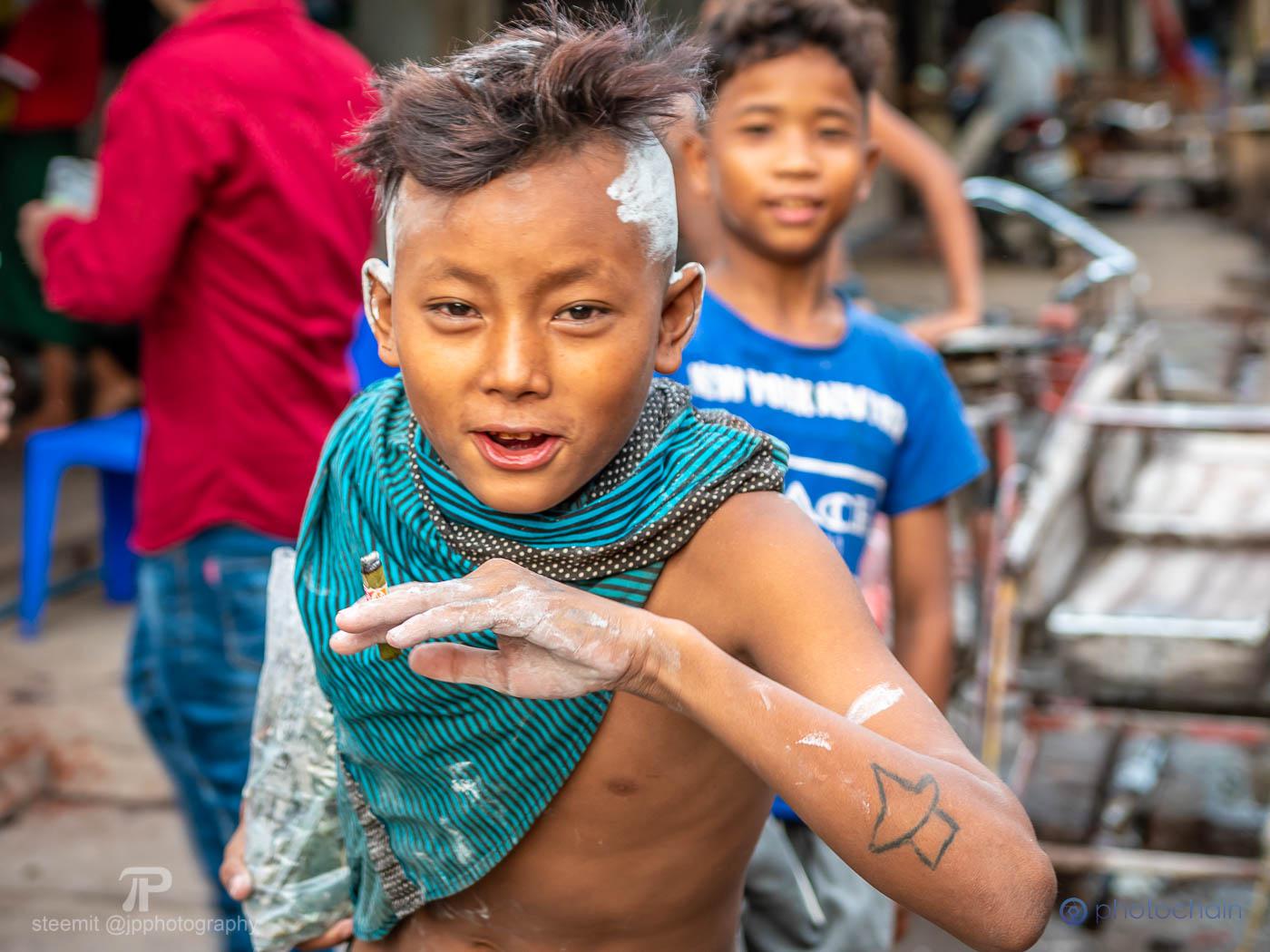 1/100s; 35mm; f/2.5; ISO 100
---
Mahar Aung Myay is definitely a cool place to visit if you are in Mandalay. Visit before 10 AM to experience the busy traders or in the late afternoon if you want to witness the locals finishing their work day.
This post is my entry to #marketfriday by @dswigle, check out the tag and the resteemed posts on her blog for more markets from around the world!